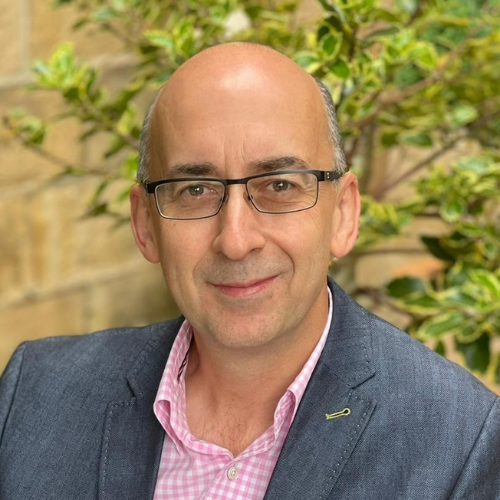 We talk to Neil Pickering, Senior Manager HR Innovation at UKG about why he joined the People in Retail judging panel for the 2023 awards. Why did you choose to take part / be included in the People in Retail Awards? I was delighted to be invited to join the judging panel for the 2023 People
Read more >
Interviews
Interview: Neil Pickering, UKG
6 April 2023 by Natalie Fresen
We talk to Neil Pickering, Senior Manager HR Innovation at UKG about why he joined the People in Retail judging panel for the 2023 awards.
Why did you choose to take part / be included in the People in Retail Awards?
I was delighted to be invited to join the judging panel for the 2023 People in Retail Awards. It's an honor to continue to support the great work of TRB and participate in what I believe is an important event for the industry and its people.
Why do you think these awards are important?
Retail is a critical sector for the UK economy, employing over 2.9 million people. It's had to weather significant events over recent years. If technological advancements driving shifts in consumer buying behavior wasn't enough, along comes COVID-19, war, global supply chain problems, environmental worries, rocketing inflation and a cost-of-living crisis. And these are in addition to other home-grown issues, such as business rates.
At the center of everything are people. Individuals trying to make a tangible difference for them, their organisations, and customers. Retail colleagues need to be recognised for their hard work and dedication, so these awards are a great way to say your work is valued and you are appreciated!
What are you most excited to see in this year's entries?
I am yet to read the entries, but I'm excited to learn of the ways the entrants are tackling today's challenges and building stronger, more sustainable businesses for the future.
Any advice or top tips for companies entering?
My advice is do not think you need to be doing something new and radical to warrant an entry. Sometimes it's the smaller, simpler, but well executed and unanimously supported, initiatives that have the greatest impact. I want to read about stories of positive transformation for people.
What do you admire about the retail industry and why?
Retail is an industry that everyone connects with daily. Meeting the needs of us, consumers who's wants and wishes can change on a whim, is no mean feat. Successful retail teams demonstrate what it means to be agile, and this is impressive. It's also the industry that gives many young people their first real world experience of work, which is a huge responsibility that I greatly respect.
Any comment about how the retail industry has changed since the start of your career?
As a technology supplier to the retail industry, I have witnessed major changes and advances since the start my career in IT. 20 years ago, implementing new software meant a lengthy project of buying and installing new servers and databases, and rolling complex software and hardware. Today, next generation cloud-based technologies require little more than a web browser and internet connection. In the palm of your hand, from any location, you and your team can have all the data and tools needed to run an effective and efficienct retail operation. Unfortunately, with investment so does every other retailer. Maintaining a competitive edge today requires constant evolution and change, which requires a talented team of people able to understand and exploit data, processes, and technology.
What changes do you hope to see in the future?
I hope that more people will see retailing as a career of choice, and not only a short-term flexible job between life's moment. To achieve this, the retail industry will need to continue to improve its brand image and individual retailers must build and communicate a sustainable long-term vision their organisations to attract talent.
About UKG
At UKG, our purpose is people. As strong believers in the power of culture and belonging as the secret to success, we champion great workplaces and build lifelong partnerships with our customers to show what's possible when businesses invest in their people. Born from a historic merger that created one of the world's leading HCM cloud companies, our unique Life-work Technology approach to HR, payroll, and workforce management solutions for all people helps more than 75,000 organizations around the globe across every industry anticipate and adapt to their employees' needs beyond just work. To learn more, visit ukg.com.
RELATED ARTICLES
TAGS