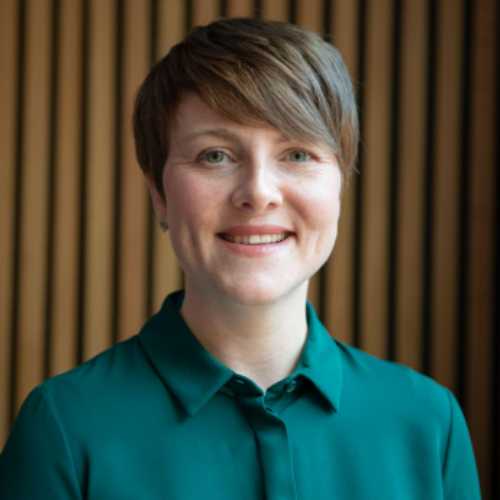 We talk to Kasey Swithenbank, Head of Retail UK&I for Lush about why she has joined the People in Retail judging panel for the 2023 awards. Why did you choose to take part / be included in the People in Retail Awards? "You don't build a business, you build people and people build the business" said by Zig
Read more >
Interviews
Interview: Kasey Swithenbank, Lush
25 March 2023 by Natalie Fresen
We talk to Kasey Swithenbank, Head of Retail UK&I for Lush about why she has joined the People in Retail judging panel for the 2023 awards.
Why did you choose to take part / be included in the People in Retail Awards?
"You don't build a business, you build people and people build the business" said by Zig Ziglar is one of my all time favorite quotes when thinking about people and leadership. If it wasn't for the team members working in the retail industry we wouldn't be where we are today and I think it's incredible that these individuals are being recognised for their contribution.
Why do you think these awards are important?
The last few years in particular have been tough for our retail teams and I couldn't think of a better time than now to reward those at the front line. These awards will not only celebrate individuals making a difference on our high streets but also inspire other retailers and their teams to create lasting memories for their customers. 
What are you most excited to see in this year's entries?
I'm excited to hear about individuals who go above and beyond for their teams and their customers. I'm hoping to hear about individuals who think beyond the traditional 'customer service' and are truly putting their customers at the heart of their interactions.
Any advice or top tips for companies entering?
Don't be afraid to really champion and celebrate yourselves and your colleagues. Retail teams up and down the country should be celebrated for everything they are achieving day to day and this is the perfect opportunity to highlight those successes and highlight to the rest of the industry what can be achieved.
What do you admire about the retail industry and why?
Retail is such a varied industry where individuals get the opportunity to interact with people from all walks of life. Retail staff need a wide variety of skills that can be used in other industries too.
Any comment about how the retail industry has changed since the start of your career?
I think we saw over the pandemic how customer shopping habits have changed. Customers are looking for experiences when they go into physical retail spaces; experiences they can't get online. This alongside the introduction of new technology in recent years have meant many retailers have had to change course and adapt to the times. When I first started working for Lush 13 years ago, to show a customer how one of our products worked I would simply fill a bowl up with water and drop in one of our bath bombs. Now, both staff and customers at Lush have a water saving solution, Lush Lens, which allows them to scan our naked / packaging free products so customers can see how to use a product and how the product works easily and accessibly on their phone screens via the Lush app.
What changes do you hope to see in the future?
I'd love to see more businesses putting their customers at the heart of their brands. At Lush we see our staff members as daymakers, all having the ability to make someone else's day. 
If all retailers on the highstreet had a similar approach, we'd all be extending our opening hours because no one would want to go home! 
RELATED ARTICLES
TAGS