Celebrating the People in Retail Awards Shortlist!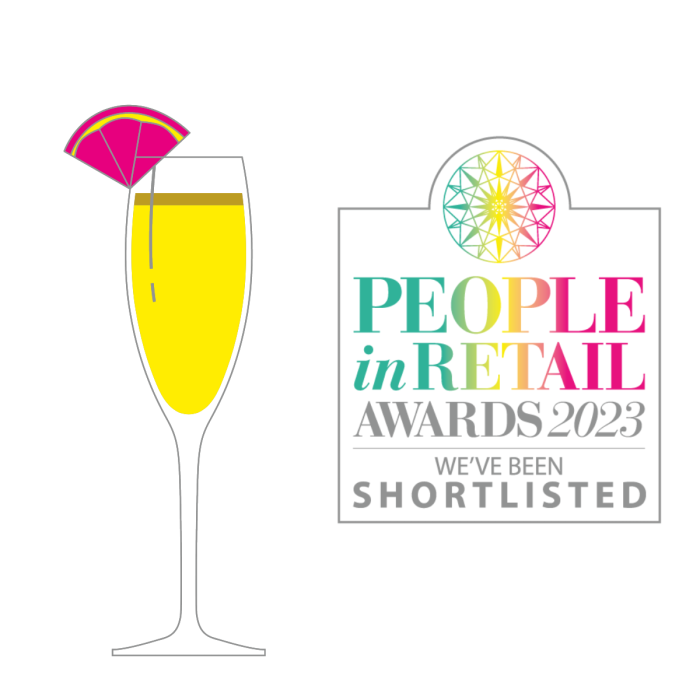 Just over a week since the shortlist for the People in Retail Awards was released, and the excitement is palpable!
We've witnessed an incredible sense of camaraderie within the retail community. Teams have come together to celebrate each other's achievements and share their pride in being shortlisted.
"People make all the difference," says Mike Turner, Founder and MD at Bird and Blend. He highlights the importance of recognizing and celebrating individuals and teams. "With 14 retail stores, and more to come, it's our people who make all the difference!"
Recognition deserved! On the announcement, SCS says, "We're excited that five of our amazing colleagues here at ScS have been shortlisted! We are extremely proud of Samantha Hillock, Anne Marie McCourt, Suzanne Coyle, Kieran Brown, and Dawn Stell, and we wish them the best of luck!"
Anne Marie McCourt, Retail Operations Coordinator at SCS, comments on being nominated: "An honour to say the least to be shortlisted for the Spirit of Excellence award, after a lot of hard work this past year!"
"We're so proud to announce that 3 of our very own Tyrwhitteers have been shortlisted for the prestigious People in Retail awards 2023! Congratulations to all those shortlisted, but a particularly big shoutout to Lewis, Jason, and Steph who fully deserve to be shortlisted and, if you ask us, are worthy winners, so let's keep our fingers crossed!" says Charles Tyrwhitt.
Fortnum & Mason expresses pride in their teams.  Sean GHouse, Director of Retail for the brand says, "So proud to see several of our teams in the nominations for People in Retail Awards. Very well deserved."
Andrew Millet, Operations Manager for Fortnum & Mason, added, "So proud of my Stock operations team- who have been shortlisted in the Ecommerce &/or Tech Engagement of the year category."
Sue Ryder commented, "So pleased that our amazing retail team has achieved recognition by being shortlisted for this award. I know it will motivate us to create an even more inclusive and welcoming environment for staff and volunteer colleagues, without whom we could not generate funds to provide expert and compassionate care to people experiencing grief or who need palliative support."
Kevin Rusling, Former COO for Mothercare, commented, "Fantastic to see the team at Sue Ryder recognised and on the shortlist for People in Retail awards. To all our colleagues and volunteers across the estate, you should be proud…the work you undertake is special because as well as playing a key role in the retail world, you help us deliver essential services to those that need help at the end of their lives, with complex care, and supporting those who are grieving."
Nicole Bonner, a nominee from AllSaints, says, "I love working for AllSaints, the brand and everything it stands for, our amazing clients, and most of all, the people I work with who continually make my days brighter. I am humbled to have been nominated for 2 awards! Thank you!"
AllSaints' CEO, Peter Wood, also extends his congratulations, stating, "Great to see you shortlisted here NICOLE BONNER, really fantastic and well deserved – enjoy the big night! We will all be rooting for you!"
Congratulations to all the shortlisted nominees, and we can't wait to see you shine at the awards! And thank you for sharing your excitement and pride with us and your teams.
The winners of the 2023 awards will be revealed at a black-tie gala in London on 21st September. It promises to be a night of recognition, camaraderie, and celebration within the industry.