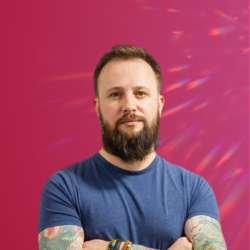 Thomas Vosper
Founder and CEO
aisle 3

Innovator, visionary, and advocate for kindness in business.
Meet Thomas J. Vosper, the dynamic CEO and Co-Founder of Aisle 3®, a disruptive eCommerce platform reshaping personalised shopping experiences. With a rich background that includes leadership roles at Amazon and Tesco, Thomas has propelled Aisle 3® to success, securing nearly £500k in pre-seed funding within just 13 months. His commitment to innovation extends beyond Aisle 3®, showcased in his bestselling book on Historic Pub Crawls, a thriving TikTok account, and as the Founder of Start Up Lounge, mentoring fellow entrepreneurs.
Thomas's impact goes beyond the business realm; he emphasizes kindness in the professional sphere. His diverse ventures, from Aisle 3® to historicpubcrawls.london and startuplounge.co.uk, reflect a visionary leader leaving an indelible mark on technology and entrepreneurship. With a track record of raising £1.5m in investments, Thomas stands as a testament to innovation, determination, and a collaborative spirit, all rooted in his belief that success should be coupled with humility and kindness.