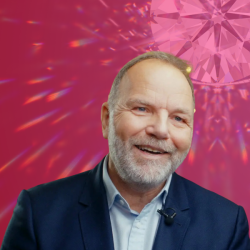 Rev. Paul Cowley
Director of Rehabilitation
Iceland Foods
Rev. Paul Cowley MBE is the Director of Rehabilitation for Iceland foods, one of the leading food retailers in the UK, where his role is help get those coming out of prison employment and restoration.
In 2005, he founded the charity 'Caring for Ex-Offenders' (CFEO), which has helped over 2000 men and women reintegrate back into society. After which, in 2009, he pioneered the Alpha course within the Armed Forces – he also went on to found the Willian WIlberforce Trust in 2012. In 2014, Paul received a Lifetime Achievement Award from the Lord Longford Trust for his work in prisons.
In 2016, Paul was awarded the MBE from Her Majesty the Queen for 'Services to ExOffenders'.