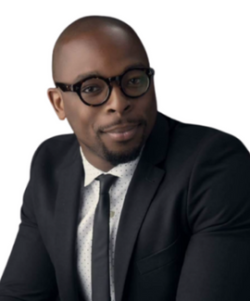 Yemi Akisanya
Justice, Equity, Diversity, Inclusion and People Experience
Axon
Yemi has 15 years expertise as an effective global business leader and board member who has achieved significant success in changing corporate culture.
His qualifications include taking up Global Head of DEI roles, providing consulting services, delivering keynote speeches and contributing to influential thought leadership.
Prior to joining Axon, Yemi served as a Global Head of Diversity and Inclusion at Groupon. He was responsible building Groupon's DEI global strategy focused on creating short and long-term plans to help build a more diverse, equitable and inclusive culture for Groupon's Merchants, Customers and Teammates. Yemi consulted on critical communication strategies, organizational change processes and the future of work that aligns with the organization's objectives and values.
Yemi serves on the Board of Directors for i.c.stars, a program that provides workforce development and access to career opportunities for low-income adults. He is the current Chairman, Board of Directors for Digitalundivided; advocating to catalyze economic growth for Black and Latinx women entrepreneurs and innovators. He also serves on the Board of Directors for the Chicago State University Foundation.
Yemi is a guest lecturer in Communication and Leadership Development at Northwestern University Kellogg School of Management, where he also serves on the Diversity, Equity and Inclusion Advisory Committee. He is a graduate of Northwestern University's Kellogg School of Management MBA program. He also holds a Master of Science in Communication from Northwestern University, and a bachelor's degree in Management Information Systems from Southern Illinois University.