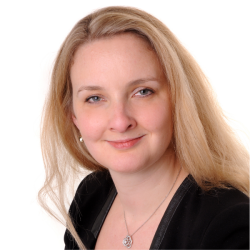 Rebecca Saunders
Director (Consumer & Retail)
Alvarez & Marsal
Rebecca Saunders is a Director in the Consumer & Retail Group at Alvarez & Marsal where she provides advice to retail clients on transformation.
Rebecca has 20 years' experience working in and alongside the retail sector, including a track record of operational delivery in commercial positions at John Lewis, Argos and notonthehighstreet and strategic advisory roles at J.Crew and Tiffany & Co.
Rebecca is passionate about the future of retail and previously ran a startup which delivered a flexible retail solution to over 100 Direct to Consumer brands. She started her career in retail-focused investment banking at Rothschild and holds an MBA in Marketing from Columbia Business School.
Rebecca sits on the board of Orchestras Live and is a regular columnist for The Retail Bulletin.