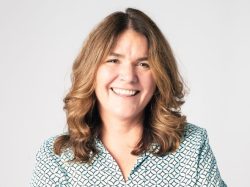 Kirsty Rogers
Global Head of Environmental, Social & Governance
DWF
Kirsty is DWF's Group Head of ESG and is a member of the Groups Executive Board. She advises the Plc Board on progress on ESG.
Kirsty is an employment lawyer and as an employment lawyer Kirsty is recognised as an expert in the Legal Directories. She sits on the groups Executive Board and is the Office Managing Partner of the Manchester office.
She has created the Responsible Business programme for leaders focussing on social and governance requirements in relation to people and is known for her work on discrimination, whistleblowing and culture.
She is recognised as an ambassador for her work on Neurodiversity by the ADHD Foundation and  is a board member of the North West Academies Trust, a trustee of Vision4children, a board member of We Mind the Gap a charity supporting young people into good work. She is also on the boards of Business in the Community in the North West and a member of the North West Business Leadership Team.